Add a header to begin generating the table of contents
vHost was established in the last months of 2010, when there were quite a few "big" Hosting provider and the competition of many newly established companies, but vHost still created a foothold in the marketplace by good services quality, enthusiastic support, best price and thoughtful after-sales.
In this time, we were just established and started operating that was also the period of the global economic crisis which was becoming more and more serious. We are constantly striving to find "Unique Selling Points" (also known as exclusive selling points) to survive, compete and develop.
We are proud to be the leading provider in applying internet marketing solutions to reach customers. In 2012, the application of internet marketing in the Hosting marketplace almost impossible. Since 2013 the marketplace has changed positively and companies have applied internet marketing in their strategy.
We provide customers with the best solutions for online storage, high-speed network, unlimited bandwidth, international standard datacenter, from the network infrastructure of leading ISPs in Vietnam and Singapore.
Viet Solution Trading Service Co., Ltd (also known as vHost) was established on August 23th, 2010 and has been in operation since September 9th, 2010.
With expertise in providing information technology solutions including: Domain, Hosting, Cloud, SSL and related technology software copyrights.
Marketplace: Vietnam and the whole world.
The scale of the datacenter:
One Stop Cloud Solution in Vietnam
We focus on researching, developing and updating new technologies and techniques in the world to bring for Vietnamese people. With the mission of providing customers with quality services of "International" at the cost of "Vietnamese" – for the Vietnamese – by the Vietnamese.
Not only that, but we always bring the solutions and technologies that vHost researches and deploys to over the world, so that they can use, apply for themselves and that were made by Vietnamese people.

With the scale of datacenter infrastructure at vHost, there are 5 datacenters with international Tier III standards. The infrastructure always ensures stable operation, safe facilities, fire protection and security.
Viet Solution Trading Service Co., Ltd (also known as vHost) was established on August 23th, 2010 and has been in operation since September 9th, 2010.
The acquisition of the hosting company Vuodo – Brand of Singhost.net in Vietnam. See more.
Cloud services is launch!
January, 2014: vHost is the first provider in Vietnam support CentOS to build server system in Vietnam. The first one and only system in Vietnam. See more.
March, 2014: vHost is officially establish Hanoi branch in North of Vietnam. XSee more.
May, 2014: Become the 3rd member of APNIC in Vietnam. See more.
December, 2014: vHost is launch Cloud services. See more.
At the same time, according to the statistics of the Ministry of Information and Communications on the Internet in Vietnam in 2014, vHost become a one of 20 businesses which have the largest rating market of Web Hosting in Vietnam. See more.
May, 2015: vHost launch the Cloud Singapore service. All of the infrastructure were managed by vHost.
At the same time, vHost is launch the new Cloud system (Next Generation Cloud) and we also celebrate the meeting between customers and vHost.
vHost becomes the first exclusive reseller of WHMCS in Vietnam and we also become the first partner of Softaculous in Vietnam. và trở thành đối tác đầu tiên của Softaculous tại Việt Nam.
July, 2015: vHost was signed with Viettel IDC to exploit the datacenter in Binh Duong (near Ho Chi Minh City), and the total of datacenters up to 3 datacenter: 2 in Vietnam and 1 in Singapore.
September, 2015: vHost – The first leading Hosting provider was signed with Microsoft to resell the Microsoft software licenses.
Launching the data storage distribution system
According to our customers's demand, vHost was launched the Backup service depends on technologies by our researching.
April, 2016: vHost becomes a first Authorized Reseller Partner of CloudFlare in Vietnam.
May, 2016: vHost was launched the 3rd Cloud server cluster at Viettel Ho Chi Minh. At the same time, we also launch the 4th Cloud server cluster at Viettel Hanoi.
August, 2016: vHost is become a officially partner of cPanel and CloudLinux in Vietnam. vHost was launched Distribution Storage for Cloud services system at all of our datacenters.
vHost was checked benchmark the configuration of our VPS to compare with many "big" Hosting providers in the world such as: EC2, Microsoft Azure, Google Cloud, DigitalOcean, Vultr, Linode,…etc. Depend on benchmark result: vHost's VPS had the highest efficiency. Moreover, in this year, vHost was launched CDN services which have more 170 servers in the world.
Launching and upgrading infrastructure Cloud Gen 3

June, 2017: vHost was researched and expanded the Hosting marketplace for our reseller customers (Reseller Hosting service).
July, 2017: vHost  becomes the first partner of SpamExperts in Vietnam – The largest secure and security in sending/receiving email company in the world – they also the creative branding. At this time, vHost was researched and launched the anti spam/virus/phishing features for all of Email services at vHost.
August, 2017: vHost were upgrade all of Linux Hosting system service from normal SSD storage to SSD Enterprise which have the best efficiency for the services.
November, 2017: vHost was launched the 3rd generation Cloud Server which is lead in the marketplace.
May, 2018: vHost upgrade the system from OnApp to the our researching system.
June, 2018: vHost is choose cPanel, Inc. (Auto SSL) to replace Let's Encrypt free SSL.
November, 2018: vHost support on the customers's way – vHost have about 10 customer support channels such as: Livechat, Callback, Zalo, Viber, Skype, Telegram, Whatsapp…
Upgrading and launching Cloud Server infrastructure 80Gbps

March, 2019: IPv6 is officially apply in all of services at vHost. At this time, vHost was researched and applied NodeJS technology and the secure solution Imunify360 in Shared Hosting services.
May, 2019: vHost is one of the leading Vietnam Hosting provider and leaders Ministry of Information and Communications attended the Opening Ceremony of Vietnam IPv6 Day 2019. At this time, vHost also applied IPv6 to datacenter: Ho Chi Minh, Hanoi and Singapore.
June, 2019: vHost was researched and launched the auto-server service: The automation active and managed server on website display solution.
November, 2019: Launching Cloud Server 80Gbps system at Viettel Ho Chi Minh.
June, 2020: vHost leads in the launching automation divide resource on Reseller Hosting service.
September, 2020: vHost marks 10 years of operation with the following achievements:
With 5 big datacenters have Tier III standard in Vietnam and abroad. Actively research and manage the Cloud system: Cloud Server, CDN services, Object Storage or other solutions such as for Auto Server, consulting and supporting the construction of Cloud solutions for businesses in other countries other countries like Singapore, India…
December, 2020: Our technical team at vHost were completed the Certified Partner of cPanel của cPanel in Vietnam.
Launching combo 3 of security solution for businesses

January, 2021: vHost completely launched 10Gbps network system at 5 datacenter in Vietnam and abroad.
February, 2021: Successfully prevented hackers from blackmailing the network systems of many service providers in Vietnam. See more.
April, 2021: In order to thank customers and support customers in the digital transformation due to the Covid-19 epidemic showing signs of impact in Ho Chi Minh City, moreover, vHost updated the service policy x10 resources for Hosting and Email services at vHost.
June, 2021: vHost launched the Premium DNS system and services. Depend on some condition, that helps direct the traffic to nearest servers and it also guarantee that the server always online. See more.
At that time, vHost continuously launched the Anycast IP system base on Anycast Network infrastructure in Vietnam. See more.
July, 2021: vHost relocated the Hanoi office to Dong Da district, that is the central area of Hanoi capital, where many businesses, universities, relics Van Mieu Quoc Tu Giam are located.
September, 2021: vHost launched the trial for Cloud WAF – the service will help you protect your websites and end users. See more.
Octorbor, 2021: vHost updated the policy of Object Storage services with free 1TB bandwidth. See more.
At that time, vHost officially launched combo 3 of security solutions for businesses, which in Vietnam that are exclusive included: Cloud WAF, AntiDDoS and Scrubbing Center. They help the businesses ignore the network system attack. See more.
Integrity is established as the applied standard to ensure objective respect for the truth, commitment to all activities and situations to always be ethical and honorable.
vHost always understands "Customer" as a guideline in all activities. We are committed to always listening to the opinions of our customers and always looking for the best solutions to satisfy customers.
vHost always sets "Pioneer" as the standard applied in development strategy. We constantly research, test and ensure the successful implementation of new technical solutions and technologies every day.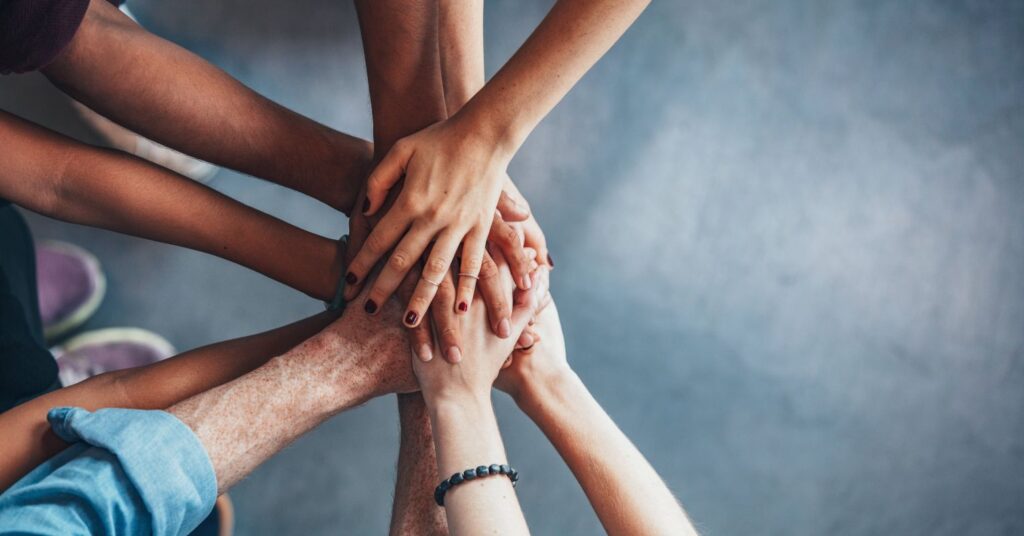 "Teamwork" is one of the important values in all activities of vHost. We are always together, sharing responsibilities, benefits, difficulties and development.
Leading in new technology
With more than 15 years of experience of the technology knowledge, and we also have the strength in research. We are always proud to be a Hosting provider that deploys the newest technology solutions in Vietnam.
Serve your way
We always listen to the requirements and suggestions of our customers and always actively research to find the right solutions for the needs of our customers. With the slogan: "Your success is our success", we always strive every day to support the way customers want.
Managing resource and infrastucture
vHost is always proud to be a Hosting provider licensed by the Ministry of Information and Communications to own the internet resources in Vietnam. vHost is completely independent and proactive in managing resources and infrastructure, we have a backup system to ensure its commitment to limit risks and system problems.
Flexible support time anytime, anywhere
Monitoring and administering systems that need 24/7 on-time operation is a difficult problem for many businesses. Therefore, the system engineers at vHost will support customers with 24/7 support service solutions anytime, anywhere for customers.